Archives
The Woman's Building Archives including video, slides and ephemera is located at the Getty Research Library. Call regarding availability.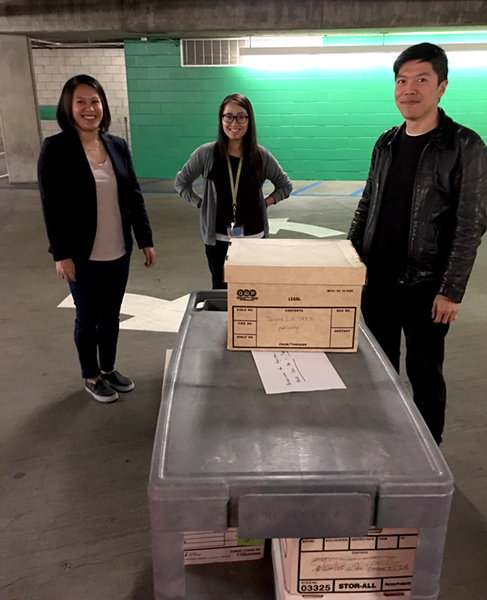 A collection of Woman's Building ephemera (collected and donated by Sue Maberry in 2016) is held at the Getty Research Institute Special Collections.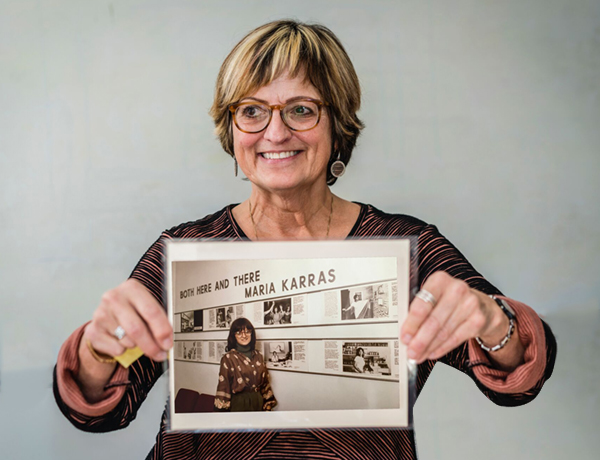 On January 29, 2018, Marcia Reed and Moira Day of the Getty Research Institute received Maria Karras' Woman's Building Collection for permanent archiving in the Getty collection. After processing, Maria Karras' collection will be available to the public at www.getty.edu/research/. Several of Maria's friends and colleagues from the Woman's Building joined her on that special day.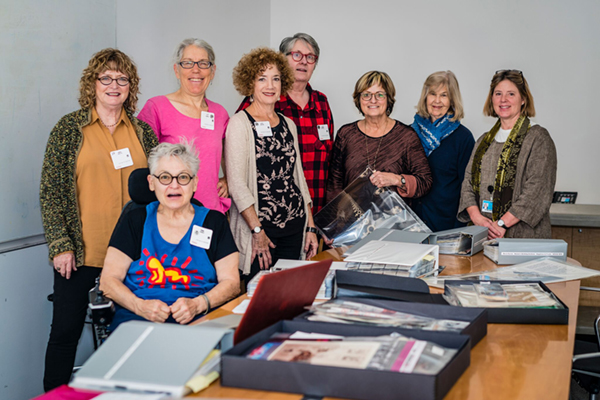 Standing left to right: E.K. Waller, Anne Mavor, Denise Yarfitz Pierre, Sue Maberry, Maria Karras, Marcia Reed, Moira Day Seated left: Cheryl Swannack
The Woman's Building image collection is accessible through Otis College of Art and Design Online Collections.
Woman's Building Records, 1972-1991 is in the collection of The Archives of American Art, housed at the Smithsonian Institute in Washington D.C. This collection is available to researchers by appointment. Finding Aid to the Woman's Building Records, 1970-1992.
Copies of selected materials are also available at the Lesbian Legacy Collection, Library and Archives at the ONE Institute in Los Angeles, 310.854.0271. Finding Aid to the Woman's Building Records, 1964-1992, 2011 Coll2014-126
The Letterpress Studio is now located at the Armory Center for the Arts, 145 N. Raymond Ave. Pasadena, CA 91103. Classes continue there. Telephone 626.792.5101.