Bio
Johanna Breiding is an artist and teacher based in Los Angeles. Her practice intersects analog and digital technologies to emphasize voice, movement and experiential pathos. She has exhibited at LAXART, Human Resources, Ochi Projects, Armory Center for the Arts, Berkeley Art Museum, and Oakland Museum. She is a recipient of the 2017 Rema Hort Mann Emerging Artist Grant.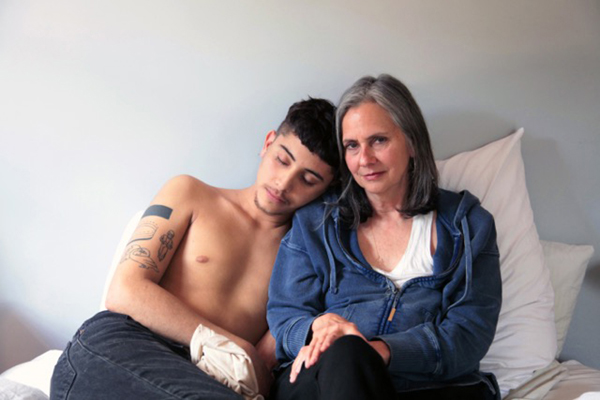 Swarm, (performance/video) 2012
http://johannabreiding.com/
Project Description
My Teachers — this video work portrays an intergenerational exchange between the artist's mentor and mentee. It constructs and explores a space of intimacy through performance and through the enactment of embodied histories that at times conflate, and at others diverge without compromise. The project considers the political stakes of the Women's Building within a contemporary framework of queerness, and touches on recent discussions about the lack of "safe spaces" for queer and people of color communities.